Oilers win Best-of-Seven 4-2 !!!
OILERS ADVANCE TO THE SEMI FINALS!!!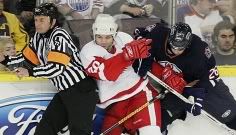 EDMONTON VS. DETROIT
Edmonton wins the series 4-2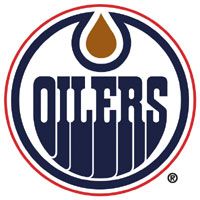 The Oilers defied what most hockey analysts wouldn't have bet 5 bucks on two weeks ago...that's right, the Edmonton Oilers dramatically defeated the Detroit Red Wings 4-3 and eliminated their opponents from the playoffs.
This is the first time since 1998 that the Oilers have advanced to the 2nd round of the playoffs.
Honestly, I was shocked to see Ales Hemsky come out of his shell in the final 5 minutes, but he did just that and scored to late goals to give his team the victory and the series!!!
With that said....Hail

ALES HEMSKY

...

Hockey God!!!
The boy can stick handle, that's all I gots to say!
But let's not forget who got us this far....the Oilers first star of the Detroit Series is DWAYNE ROLOSON....(Roli Rocks!!!)
Let's bring on our next opponents, likely our neighbors....the Calgary Flames! (Still undecided in that season as I type this!)
As it stands....the Oilers are Stanley Cup favorites this year!!!